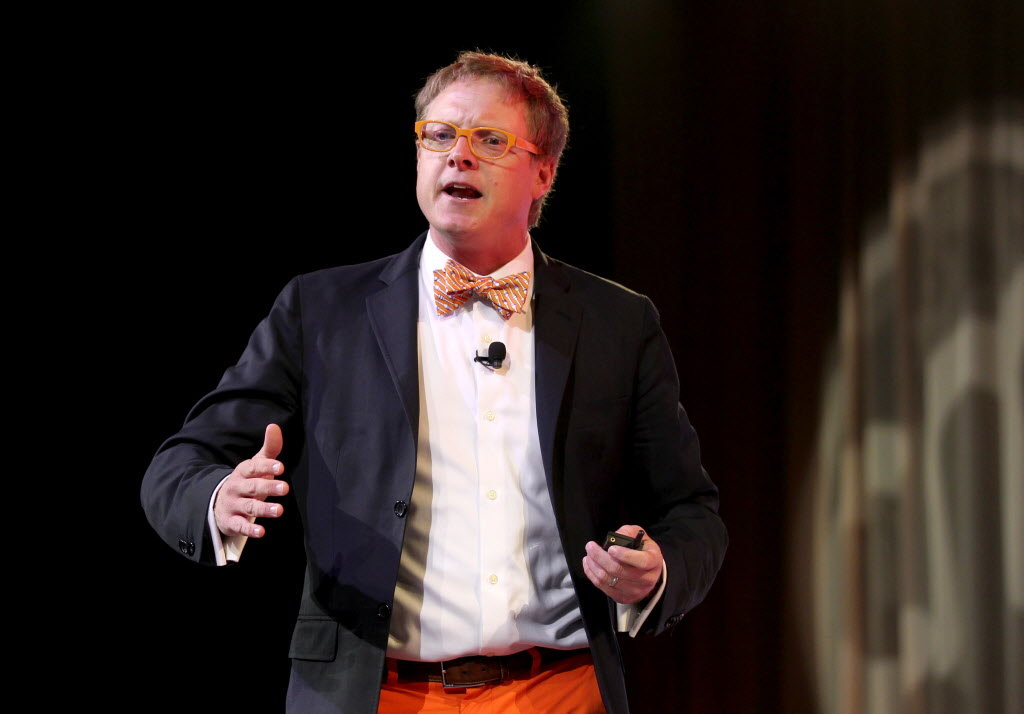 The speakers at Content Marketing World taught us many things, but only one entered the stage to the song "Turn Down for What," taking us on a caffeine-charged journey through what makes our audiences tick. Andrew Davis, author of "Brandscaping: Unleashing the Power of Partnerships" and highest rated content marketing speaker, got right to the point. "We have a funnel problem, people."
Davis went on to show slide after slide of reinvented sales funnels, poking fun at the constantly changing method. What we learned next is that storytelling is really less about the funnel and more about understanding the moment our audience is inspired to take action.
To illustrate just how complex the buyer's journey is, Davis shared how an initial Google search for a picture of meatloaf can spark a slew of other meatloaf-related searches, leading him down several avenues. After which, he challenged, "funnel that."


At the heart of Davis's speech was the idea of "moments of inspiration" that are the real driving force for our audiences. According to Davis, MOI comes from an instant in time that leads you on an unexpected journey. As Davis put it, MOI leads to ROI. As content marketers, we want to create as many MOI for our audiences as possible.
How to Create Moments of Inspiration
1. Build suspense. Like the cliffhanger on our favorite TV series, suspense is a huge driver of getting people excited and inspired to participate. Before writing your next piece of content, Davis suggested asking, "Is there inherent suspense in the story I'm telling?"
2. Foster aspiration. It's easy to get caught up in putting out information you want your audience to see. To truly foster aspiration, it's important to think about what your audience wants to gain from your company. As Davis put it, "People aren't inspired by raw meat, they're inspired by a steak."
3. Drive empathy. When people identify with your service or product, it brings it home for them. Davis shared a story about IBM's endeavor to create a robot named Watson who was a contestant in "Jeopardy!" against two human competitors. He shared that people began to empathize with the robot by caring about its wins and losses.
4. Harness emotion. It's no secret that emotion has a lot to do with action. Whether we are excited, worried or angry about something, we often act much quicker in response to what we feel. No matter your industry, what ways can your content harness emotion?
What do you think about creating more MOI to generate ROI with effective storytelling? We'd love to talk more about how to nurture relationships with content marketing.