There is no B2C or B2B - It's All P2P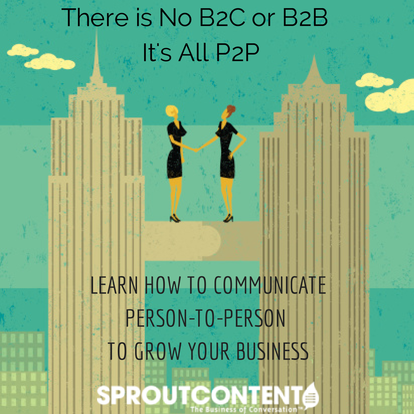 Businesses don't make decisions. People do.
But marketers sometimes forget that and get caught up in "business speak," focusing only on promoting their products and services rather than letting their customers know how they can actually help them.
In our new ebook, There is No B2C or B2B - It's All P2P, we argue that no matter if your business is considered B2B or B2C, you need to market to your customers, who are real people with real world needs.
In the ebook, you'll learn:
P2P success stories from a range of companies
Key steps to becoming a P2P brand
How to communicate more authentically
How to grow your business through content marketing
Download our free guide by filling out the form on the right and start communicating with your customers person-to-person!