Our Content Marketing Book: Brands in Glass Houses
SPROUT Content co-founders Dechay Watts and Debbie Williams recently launched their first book, "Brands in Glass Houses; How to Embrace Transparency and Grow your Business Through Content Marketing." This is both an intellectual exercise and a practical guide to successful marketing today. Being candid and honest about who you are is the only way to do business now. You'll rethink your entire marketing strategy once you read this book and learn how transparency can:
Earn consumers' trust and loyalty
Position your brand as an industry thought leader
Build stronger relationships and win more customers
Packed with examples of how companies big and small are lifting the curtains of brand secrecy to show their human sides, Brands in Glass Houses demonstrates how to uncover your authentic brand story and share it with the world.
What Others Are Saying
"This is a breakthrough book that captures the keys to success for competing in the age of transparency." - Jeff Rosenblum,Writer and Director of The Naked Brand Documentary and Founding Parter of Questus
"It's practical and applicable information that can make an impact starting now." - Amanda Maksymiw, Content Marketing Speaker/Blogger and Content Marketing Manager at Lattice Engines
"This book gets behind the buzz surrounding authenticity, transparency and storytelling in a way that few marketing books can." -Andrew M. Davis, Author of Brandscaping
Forward by Marcus Sheridan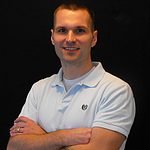 "I sincerely believe that if you embrace the teachings herein, and then follow the plan that has been so neatly outlined, your business will change forever."
- Marcus Sheridan
Find out what else The Sales Lion has to say about Brands in Glass Houses, and why he was "dead wrong" in his skepticism about another marketing book before reading it.
Download a Free Chapter
Brands in Glass Houses shines light on businesses that are revealing themselves authentically, not just as a marketing tactic, but also as a way of doing business.
Press Releases
Read press releases featuring Brands in Glass Houses from: