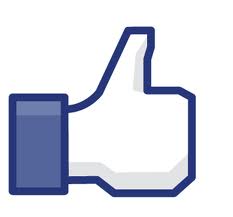 This post was originally published on 10/30/12 and, regretfully, is completely out of date thanks to Facebook's constant changes. But, never fear! SPROUT Content delivers the latest and greatest all the time! Check out this up-to-date post on using Facebook for B2B inbound marketing!
There's been lots of chatter in the social media marketing world about a drop in views and reaches of their Facebook posts . There's been an equal number of complaints by people about not seeing their usual newsfeeds from personal friends and business pages they "Like." The good news is that as a business page owner or Admin, there are ways you can help your content get seen and shared by more people and find out how many people are viewing your posts. It's just a matter of playing the new Facebook game and managing your news feeds differently. In fact, your posts might already have further reach than you think.
1. Encourage Interest Lists
Interest lists were launched by Facebook in March 2012 and went relatively undetected by many users. The intention of Interest lists is to allow people to turn their newsfeed into a personalized "newspaper" of sorts. Facebook users can create their own lists of favorite people and business pages that they then "Subscribe" to.
You can encourage your Facebook Fans to add you to an Interest list by telling them how to create one. Here is a sample post that many businesses have been sharing on Facebook: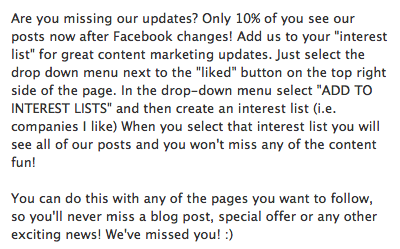 Interest lists can also be created on your Home page on the bottom left corner: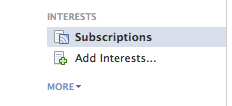 2. Monitor Your Subscribers
This is where it gets tricky for businesses. People don't have to "Like" a page to subscribe to their updates! (So much for all those "Like us on Facebook" efforts). So there could be hundreds of people who subscribe to your updates that have never officially "Liked" your page.
You can find out who has added your page to their Interest lists without officially "liking" your page. Go to the Admin panel on your business page > Next to the new Likes section, click See All > Select Subscribers from the dropdown menu People who like this. This will show you all of the people who subscribe to your page.
The most important thing to remember is to create valuable content on Facebook that people will want to read, subscribe to, "Like" and share! This will generate more fans and subscribers and keep people tuned into your brand.
Marketers are all wondering how to compete for precious real estate in the one billion Facebook newsfeeds with all of the noise, paid offers and clutter going on. Since half of Facebook users access the social networking site via a mobile device, that little piece of the pie is even smaller area to capture their attention.